Town of Salem is one of the most surprising hits in the gaming industry due to the fact it has been able to keep a consistent fan-base for over five years since its release despite being a part of a somewhat niche genre.
A lot of gamers might overlook it due to its focus on text-based communication over voice chat, as well as the Flash-like graphics that appear outdated in 2020; but for the fans its simplicity is something that positively sets it apart from the other games out there.
Whether you enjoy Town of Salem and want games similar to it or Town of Salem was not quite what you were looking for and want something that might suit you more, we have you covered.
And what sets our list apart is that we carefully handpicked only the best games in the genre and have attached gameplay videos and direct links to save you time. Let's get started right away.
What are the best games like Town of Salem in 2021?
We've created a list of the top 10 best multiplayer games like Town of Salem for the Android and iOS platforms best suited for preferences.
1. Werewolf Online
Available on: Android, iOS.
Werewolf Online is one of the best online multiplayer games for Android and iOS is among the first ones that come to the mind when the comparison to Town of Salem comes up. It features a very similar premise but with a twist – there are innocent players who must protect their town and there are werewolves who will hunt everyone down until there is no one left. You'll have to figure out who the bad guys are and take them down in time while convincing fellow town members of your innocence.
The game has lots of customization as well which adds more visual appeal, a separate competitive ranked mode, and supports up to 16 players in a single match.
2. Mafia Mystery
Available on: iOS.
Mafia Mystery is one of the most closely resembling games like Town of Salem, featuring everything that you know and love. There can be up to 16 players in a match, 18 roles, customizable options, and the usual voting mechanics where you have to figure out who the criminals are before they manage to kill everyone as each night passes.
In addition to the ToS formula is the fact the game allows you the freedom of creating game modes and you can even make custom avatars of your own, which makes the experience all the more fun.
3. Among Us
Available on: Android, iOS.
It's impossible to have friends in 2020 and not have at least half of them talk about Among Us, it rose to such popularity in 2020 that 'games like Among Us' can be a list of its own. If you ignored all those group chat invitations – then it's time to install the game and tell your friends you'll be joining them because it lives up to the hype.
It's one of the best games like Town of Salem, and features a similar but simpler premise where only one (or two, depending on player number) imposters on the ship and they have to sabotage the environment and kill the innocent players without getting caught. Once suspicion is in place, voting can be called to eject the killers.
Among Us has less complexity than other games of its kind but sometimes the simplicity of a game makes it more relaxing to play, and that's what makes it one of the best Town of Salem alternatives.
4. GM Online
Available on: Android.
GM Mobile does not appear to be one of the games like Among Us or Town of Salem on a first look, but once you start trying out its different modes, you'll realize that the 'Murder Among Us' mode is incredibly similar in comparison. As usual, one of you is the murderer and has to murder other people with a knife, while there are roles who have a gun and have to figure out who the killer is and stop them.
What sets GM Online apart is that the mode similar to ToS is only one among many, as it has Hide and Seek, Battle Royale, Deathmatch, and many other silly things to do as the game is more about having fun than a coherent structure.
5. Dead by Daylight
Available on: Android, iOS, PC, Nintendo Switch, Xbox One, Nintendo Switch, PS4, PS5, XBSX.
Dead by Daylight is a bit different from the usual Town of Salem formula, but it is still a bit similar in the premise. The game is very straightforward: instead of having to figure out who the bad guy is, you already know that a monster is after you, and the monsters in the game cannot hide or disguise themselves.
Four players can co-operate with each other to escape the place that they are trapped in, and a fifth player controls the killer who has to stop them all.
Besides original characters and monsters, the game has dozens of licensed horror icons which include protagonists like Ash Williams from The Evil Dead and villains like the Pyramid Head from Silent Hill. On top of everything, the game also has cross-play with the console and PC versions so your friends on every platform can join you on phones!
6. Murderous Pursuits
Available on: Android, iOS, PC.
Murderous Pursuits is in many ways similar to games like Town of Salem, but in many ways different. The premise is that you are a guest in a party held by a mysterious person, and you will constantly get targets to find and kill.
The characters can easily blend in with the crowd due to similar models and looks, and while you have to find and kill someone you will also be haunted at all times and will have to stop assassination attempts on yourself before they end up killing you.
The game also features several power-ups, such as the ability to use flash grenades, pipe bombs, and temporary disguises to run away after failing an assassination attempt, and the game manages to stay away from being pay-to-win despite having so many different elements inside.
Even if you don't like games like Among Us and Town of Salem, Murderous Pursuits is one of the best online multiplayer games for Android and iOS in general right now.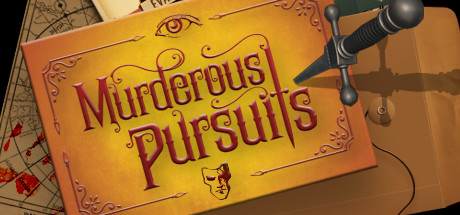 Developer:
Blazing Griffin
7. Trouble in Terrorist Town Portable
Available on: Android.
If you're familiar with GMOD and Counter-Strike on PC, then you must know the origins and basis of this game mode.
For those who don't, here's what it is: Trouble in Terrorist Town Portable is a first-person detective shooter where some of the players are innocent and the other players are terrorists, and the innocents can designate one player of their choosing to the rank of the detective as well who can figure out who the terrorists are and stop them in time.
The game has many different customization options and is an accurate recreation of the original game mode found on the aforementioned PC games. If you're a fan of FPS games, then TTT Portable is one of the best Town of Salem alternatives for you.
8. Horrorfield
Available on: Android, iOS.
Horrorfield is a bit similar to Town of Salem, and very similar to the previously mentioned Dead by Daylight.
What sets it apart is the fact it offers more abilities and perks for the individual characters, such as some roles being able to heal themselves, some being able to run faster, some being able to fix generators quicker, and the police officer can even arrest the murderer.
The rest is the same, there will be multiple killers with slightly different abilities and they can find and kill you, and your only chance at survival is co-operation and strategizing against them. With the game being fairly new, it's getting new content on a regular basis and clans, quests, and leaderboards are the next things coming according to the store page!
9. Murder Mystery 2 (Roblox)
Available on: PC, Android, iOS, Xbox One.
Murder Mystery 2 is incredibly similar to the Town of Salem game and is based on a game mode from Garry's Mod. It supports up to 12 players and ten of them are innocent, one is a murderer, and one is a Sheriff.
Only the sheriff spawns with a gun and if they die by being murdered or killing an innocent, one of the innocents can pick up the gun instead. There are three modes, Casual, Hardcore, and Assassin, and the roles of the innocent in all of them is to help the Sheriff figure out who the murderer is before it's too late, and become the Sheriff themselves when the original one dies.
As you can tell from the premise, it's one of the best games like Town of Salem, and thanks to Roblox's creative freedom, it's fully 3D and interactive.
10. MurderGame Portable
Available on: Android.
If you're not in the mood to download a demanding or complicated game, then the simplistic MurderGame Portable is the game you're looking for. The gameplay is very straightforward: there are innocent players, a player with a knife who can secretly kill other players and has to survive, and one player with a guy who has to figure out who the killer is and kill them before it's too late.
The graphics will remind you of Counter Strike and Garry's Mod, but the idea behind the gameplay is very similar to the whole Town of Salem genre.
That's the conclusion to our top 10 best online multiplayer games for Android and iOS that are great Town of Salem alternatives! Did your favorite alternative make it to the list? Did we miss any important games like Town of Salem? Let us know your thoughts and questions in the comments, and check out other quality lists on our website while you're here.
Recommended reading:
Follow us on Instagram @TechSoFar